Data on the labor market did not support the US dollar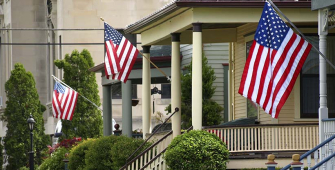 The euro rose in the first half of the day amid good data on production orders in Germany, and in the second half of Thursday, a weak report on the number of employees from ADP put pressure on the US dollar.
According to the report, orders in Germany's manufacturing sector in May of this year increased significantly and exceeded forecasts of economists. This suggests that Germany's economic recovery is gaining strength again after a weak start in the first quarter of this year.
According to the Federal Bureau of Statistics, the volume of orders for goods produced in Germany in May 2018 increased by 2.6% compared with April. The main reason for the increase was the growth in domestic orders by 4.3%, while export orders were up by 1.6% compared with April. Economists expected that in May orders will increase by 1.1%.
Data for April were also revised upward. A decline in orders in the manufacturing sector accounted for 1.6%, and not as previously reported 2.5%. Data on the labor market did not provide the expected support for the US dollar, as it turned out to be worse than the economists' forecasts.
According to the report, the number of jobs in the private sector in the US in June of this year increased by 177 thousand, while in May this figure was at 163 thousand. Economists predicted an increase in the number of jobs by 185 thousand.
The ADP said that the US labor market continues to move towards full employment and the number one problem for businesses is finding qualified workers. It is projected that, at the current rate of growth in employment, the shortage of labor will be exacerbated in all sectors and in companies of all sizes.
On Thursday, the British pound rose against the US dollar after statements made by the head of the Bank of England.
Mark Carney said in his speech that in the coming years it will be necessary to raise interest rates, since the weakness of the UK economy in the 1st quarter was apparently a temporary phenomenon. Many experts also agree that the economic downturn that was observed earlier this year is coming to an end, but they are less optimistic about the forecasts of further GDP growth.
Carney also drew attention to the fact that there are signs of a negative impact of trade conflicts on business activity in the UK, and the trade war, which is now being waged by the US against most developed countries, could be a catalyst for a wider slowdown in global economic growth.
News are provided by

Insta

Forex.