Dow Touches Record High but Ends Flat After Comey Testimony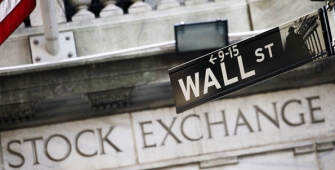 U.S. equities finished mostly higher on Thursday as Wall Street priced in former FBI Director James Comey's testimony. The "Trump trade" made a comeback but the S&P and Dow industrials eventually ended little changed.
The Dow Jones industrial average climbed 0.04 percent to finish at 21,182.53, as Caterpillar led gains while Walt Disney lagged behind. The S&P 500 added 0.03 percent to 2,433.79, with financials leading five sectors up and utilities was the largest decliner. The Nasdaq composite rose 0.39 percent to end at 6,321.76.
The Trump 'reflation trade' was back for the day with the S&P 500 financial sector gaining 1.1 percent.
The S&P 1500 construction and engineering index climbed 1.4 percent while the measure of construction materials stocks rose 1.5 percent. The S&P 1500 steel sector index advanced 4.1 percent, the most since April 20.
The announcement of Commerce Secretary Wilbur Ross that a national security review of the U.S. steel industry will be made to protect interests of domestic steel producers and consumers had bolstered infrastructure stocks.
Utilities stocks dropped the most on the S&P 500 as Treasury yields rose. The S&P utilities sector fell 0.88 percent, the most since mid March.
Among stocks active in corporate news, Alibaba jumped 13.3 percent to $142.34 after the company said it sees revenue growth of 45 to 49 percent in the 2018 fiscal year. Yahoo, which has a 15.5 percent stake in Alibaba, advanced 10.2 percent to $55.71.
Chipmaker Nvidia bounced 7.3 percent to $159.94 after Citigroup cited its bullish outlook on the stock and said in the long term it could reach $300.
News are provided by

Insta

Forex.