BRAZIL: Ibovespa Spikes 3.7% And Sets New Record Following Lula Conviction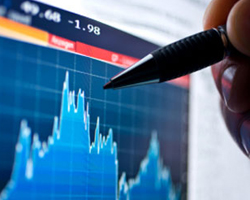 Ibovespa, the benchmark stock market index in Brazil, rose 3.72% to 83,680 points Wednesday, a new settlement record amid a R$ 15.69 billion trading volume - nearly twice the average.
The rally was the result of a higher court unanimously upholding former president Lula's conviction for corruption and money laundering, which may reduce the chances of the center-left leader competing in this year's election.
"The markets have reacted positively to Lula's trial. The conviction lessens the likelihood of him becoming a presidential candidate, and this reinforces the expectation that a more centrist candidate be elected," said Guide Investimentos analyst Ign?cio Crespo.
According to chief economist of Gradual Investimentos, Andr? Perfeito, "we will still have many developments in Lula's campaign to become a presidential candidate. Today's episode may have been dramatic, but it is far from definitive."
In the conviction, the three judges increased the former president's prison sentence for 12 years and a month and indicated that he could be arrested after all the resources have been exhausted in TRF4. According to H. Commcor's chief operating officer, Ari Santos, the result was "predictable," but encouraged the markets.
The locally traded U.S. dollar reached minimum levels in the year against the Brazilian after Lula's conviction in the second instance. The greenback fell 2.43%, closing at R$ 3.1600, after reaching the intraday low of R$ 3.1530 (-2.73%).
For Friday, Santos projects that the index may fall into a profit-taking movement. For Crespo, however, the index may remain positive.
"The scenario remains optimistic for Brazil in the short and medium term," says the analyst.
The Ibovespa will remain closed Thursday for a local holiday.
News are provided by

Insta

Forex.