U.S. Inflation Expectations Jumps to Highest Level Since 2014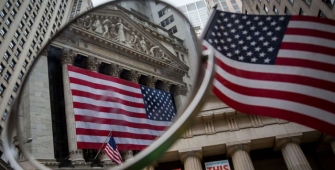 A significant market measure of inflation expectations has increased to its strongest level since 2014, as investors' deliver solid demand to purchase protection against the threat of rising interest rates and dropping bond prices.
The 10-year break-even rate, a market measure of inflation expectations derived from Treasury Inflation Protected Securities, has increased to 2.09 percent, it's highest level since September 2014 when oil prices were collapsing. The impact of oil prices on break-evens is strong, with analysts attributing at least part of the recent rise in inflation expectations to rising oil prices.
At a $13 billion auction of TIPS on Thursday, primary dealers — responsible for bidding on a pro rata share of the auction to ensure the sale of the debt — walked away with a smaller than average share of the securities, as other investors came in aggressively to buy.
The 10-year Treasury yield has increased 20 basis points so far this year to 2.6 percent on Thursday, closing in on its 2017 high of 2.63 percent.
The strong demand for TIPS showed a growing belief that price pressure is building from improving global demand and pushing domestic inflation to the Federal Reserve's 2 percent target.
Improving business activity around the world has supported oil and other commodity prices, reinforcing the view of rising inflation, analysts said.
The ratio of bids to the amount of 10-year TIPS offered was 2.69, which was the highest reading since May 2014.
Prime News are provided by

Insta

Forex.