U.S. Consumer Credit Increased in January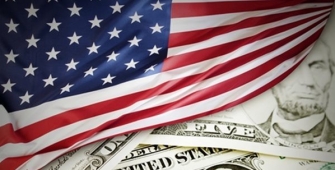 U.S. consumer debt grew in January by the least in four months on a sharp slowdown in use of revolving products such as credit cards, Federal Reserve data showed.
The Fed said consumer credit increased by $13.9 billion in January after surging by $19.2 billion in December. Economists had expected consumer credit to increase by $17.9 billion.
The report said non-revolving credit such as student loans and car loans increased by $13.2 billion in January after rising by $13.1 billion in December.
Revolving credit, which largely reflects credit card debt, edged up by $0.7 billion in January following a $6.1 billion increase in the previous month.
Consumer credit climbed by an annual rate of 4.3 percent in January, as non-revolving credit surged up by 5.6 percent and revolving credit rose by 0.8 percent.
The slow growth in revolving debt, in line with sluggish household spending figures reported for January, indicates consumers may have been reluctant to increase credit-card balances following robust outlays in the fourth quarter. Gains in overall consumer credit cooled for a second month.
A strong jobs market and the tax cuts enacted in December are likely to support household spending in the first half of the year. The Fed's consumer credit report doesn't track debt secured by real estate, such as home equity lines of credit and home mortgages.
Lending by the federal government, which is mainly for student loans, increased by $26.3 billion in January, before seasonal adjustment.
Prime News are provided by

Insta

Forex.