New Zealand Manufacturing Growth Remains Weak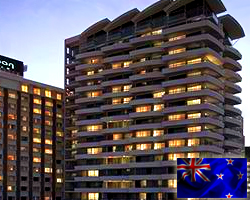 New Zealand's manufacturing sector activity remained in low gear for the third consecutive month in August, survey data showed Friday.
The BNZ-BusinessNZ performance of manufacturing index rose 0.8 points to 52.0 in August. Although the indicator remained above 50.0, it was below the long run average of 53.4. At 52.6, production returned to expansion and the new orders sub-index rose to 53.2. Meanwhile, the employment sub-indicator fell back into contraction to its lowest since August 2016. The corresponding reading was 48.1.
BNZ Senior Economist, Craig Ebert said that "although the PMI improved in August, this was hardly different to the average of the previous two months, leaving the PMI running below normal in its growth signal".
News are provided by


Insta

Forex.