Moody's: the Upcoming Adoption of Ifrs 17 in Korea Will Pressure Capitalization, But Promote Structural Improvements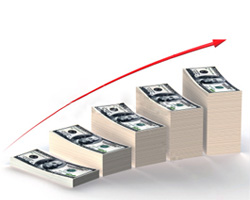 Moody's Investors Service says that International Financial Reporting Standard (IFRS) 17 -- when implemented in Korea -- will challenge the reported capitalization of life insurers, by requiring them to measure their policy liabilities at current interest rate values and therefore provide higher levels of reserves.
"Nevertheless, beyond the pressure on insurers' capitalization profiles, the new standard will, over time, promote structural improvements and value creation in the industry," says Stella Ng, a Moody's Assistant Vice President and Analyst. Specifically, IFRS 17 will improve insurers' pricing discipline and product mix by better reflecting the true economic cost of embedded options and guarantees in their products.
"It will also encourage insurers to sell more longer-term protection products instead of volume-driven, short-term savings products," adds Ng. "We note that the industry has been increasing its higher-margin protection policy sales, including long-term healthcare and critical illness products, and we expect that this trend will continue even after IFRS 17 is implemented".
Moody's analysis is contained in its just-released report titled "Life Insurance - Korea: IFRS 17 Will Reduce Reported Capitalization, But Drive Structural Improvements" and is authored by Ng.
Moody's report points out that under IFRS 17, the banning of netting between policy surplus and deficits, and the use of market-consistent discount rates -- which will likely be lower than the average discount rates currently used by Korean life insurers -- to arrive at best estimate liability (BEL), will result in broadly lower reported capitalization.
Also, the impact will be more significant for insurers that have a large book of negative spread in-force business. As a result, insurers will be under pressure to strengthen their capitalization, with many likely to do so through hybrid bond issuance.
Moody's also says that IFRS 17 will provide a strong incentive for insurers to reduce their duration mismatches.
Because the new accounting standard requires closer monitoring and matching of economic assets and liabilities, Moody's expects that IFRS 17 will push the industry towards more dynamic asset-liability management and investment strategies to minimize duration mismatches and the associated interest-rate risk exposure. This situation will lower the potential sensitivity of insurers' solvency and earnings to financial market shocks.
As for small insurers, they will face greater operational challenges because the more explicit recognition and disclosure of the contractual service margin and risk margin under IFRS 17 will expose their relatively weak earnings quality, given that they rely heavily on spread income.
Smaller insurers will therefore face more difficulty in adapting to IFRS 17, and in addition they will need to devote substantial resources and incur adjustment costs to meet the more stringent measurement and disclosure standards.
Moody's explains that Korean life insurers are preparing for IFRS 17 that is scheduled to be finalized by the International Accounting Standards Board in May 2017, and which will come into effect in Korea on 1 January 2021. The Financial Services Commission and the Financial Supervisory Service in Korea have announced that they will issue guidelines to insurance companies after the finalized standards of IFRS 17 are released.
News are provided by

Insta

Forex.