European Markets Advanced on Third-Quarter Earnings Reports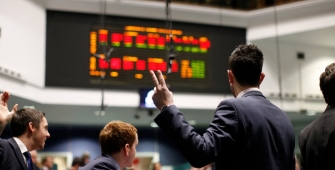 European markets finished higher on Wednesday as investors focused on the recent batch of earnings and economic data releases.
The pan-European Stoxx 600 rose nearly 0.29 percent, with most sectors and major bourses in positive territory.
Politics continued to persist in the background, as investors await recent news on Brexit and Catalonia.
Spain's IBEX stretched out losses following news reports that showed Catalonia refuses to give in to the Spanish government's demand of renouncing its independence.
Autos, food and beverages and media stocks were among the best performers on Wednesday.
UK consumer goods maker Reckitt Benckiser dropped over one percent after it trimmed its full-year comparable sales forecast and announced a company overhaul following a "soft" third quarter.
The UK's second largest grocer Sainsbury's declined 1.2 percent after Sky News reported that the company will cut 2,000 store and back office jobs in an effort to cut costs amid rising competition.
Dutch chemicals group Akzo Nobel reported its third-quarter results, with the company expecting upbeat developments for the EMEA region (except for the U.K.) and North America going forward. However, it revealed that "headwinds" are expected to continue. Shares of Azko Nobel fell 1.84 percent.
The U.S. Securities and Exchange Commission recently charged Australian-British miner Rio Tinto and two of its former top executives with fraud. The SEC said that the execs had inflated the value of coal assets in Mozambique, which was acquired for $3.7 billion and sold years later for $50 million, according to a report from Reuters. Rio Tinto shares dropped nearly three percent.
Prime News are provided by

Insta

Forex.