Miss Insta Asia 2016 beauty contest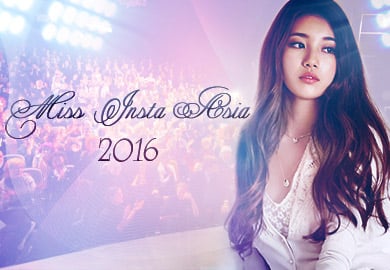 InstaForex is pleased to announce the beginning of the VII annual Miss Insta Asia 2016 online beauty contest. Registration for each season starts October 1 and finishes September 1 next year. The registration procedure takes only a few minutes. You need to fill in a standard registration form, upload three of your favourite photos, and tell a few words about yourself.
The prize pool of 45,000 USD will be distributed among Miss Insta Asia, two runner-ups, and two winners in special Forex Lady and Insta Choice nominations.
The winners of Miss Insta Asia 2016 will be determined by an open internet voting on official website of the contest. It is also possible to vote for your favorite participant in social networks. For example, there are extra mini-contests among participants on the Instagram contest profile which can also bring prizes and additional scores to the main rating.
Please be aware that InstaForex traders are entitled to privileged voting.
Take part in the voting, and maybe your vote will determine the results of the prominent online event.
If you decided to go for the title of Miss Insta Asia 2016 or make a difference to the ratings of participants, please visit our official website miss-instaforex-asia.com.
Experience the glory of victories with InstaForex!