US Job Openings, Layoffs Drop in November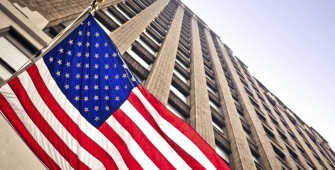 U.S. job openings dropped for the second consecutive month in November with declines in the manufacturing and real estate sectors, supporting economist forecasts that job growth will slow this year.
The monthly Job Openings and Labor Turnover Survey, or JOLTS, by the Labor Department, also showed that layoffs fell to a six-month low, however, showing sustained labor market strength.
Job openings, a measure of labor demand, fell by 46,000 to a seasonally adjusted 5.88 million, the lowest level since May. The job openings rate was 3.8 percent, a decline from October's 3.9 percent.
The JOLTS report revealed that layoffs fell 7,000 to 1.67 million in November. That was the lowest level since May and marked five consecutive months of drops.
Industries including manufacturing, business services and transportation and warehousing had fewer openings than in October, while available positions rose in construction and retail, the JOLTS report showed.
Hiring declined 104,000 to 5.49 million in November, and the hiring rate fell to 3.7 percent from 3.8 percent. Economists expect job growth this year to slow to well below the 2017 monthly average of 170,000 as the labor market reaches full employment.
The jobless rate is at a 17-year low of 4.1 percent and economists expect it to decline to 3.5 percent by the end of this year. Non-farm payrolls increased 148,000 in December.
Prime News are provided by

Insta

Forex.