VALE: Company To Increase Corporate Governance Level Sooner Than Expected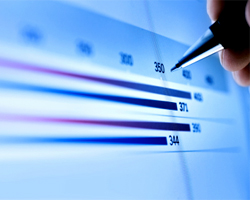 The chief executive officer of the Brazilian miner Vale, Fabio Schvartsman, said that the company could enter the Novo Mercado stock market segment - which means that the firm will follow the highest standards of corporate governance available in Brazil - sooner than expected.
"We do not have the date yet, but we will do everything at reach to make it fast. It is possible that it will happen later this year," the executive said in a teleconference with reporters.
His statement came after Vale's stockholders agreed to convert 84.4% of the company's preferred shares into common shares. According to Schvartsman, nobody expected such high level of commitment to the share conversion process.
Now, Vale is reviewing what to do with the remaining preferred shares. One possibility would be to hold a new shareholder meeting to convert those stocks. Schvartsman also reiterated that it would not be necessary to use company money to buy the shares, since shareholders who did not join the conversion did not do so due to regulatory issues, such as index funds abroad.
Vale needed a conversion rate of at least 54.09% to proceed with its corporate restructuring and for changes in corporate governance, such as those required to enter the Novo Mercado segment.
After the conversion, Valepar - Vale's controlling shareholder - will merge with and into the mining company. Valepar is formed by Bradesco, Mitsui, BNDESPar and state pension funds, such as Previ. In this way, shareholders linked to the government will have smaller shares.
Asked about government participation in the company, Schvartsman said that this issue is "100% solved" and that government interference in the company "is a page turned." "Not that there was interference, but the government is very welcome as a minority shareholder," he said.
News are provided by

Insta

Forex.