EU Names Spain's de Guindos as Next ECB Vice-Chair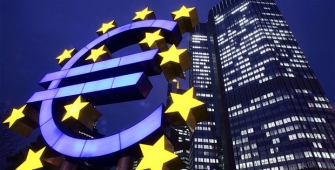 Eurozone's finance ministers selected Spanish Economy Minister Luis de Guindos to succeed European Central Bank Vice President Vitor Constancio in May, a move that is seen to increase the odds of a German official becoming the head of the central bank next year.
Choosing a Southern European for the position increases the possibility that a northerner such as German Bundesbank governor Jens Weidmann could be voted to take the place of Mario Draghi as the leader of the ECB in 2019. The decision could have an impact to the bank's ultra-loose monetary policy for the common currency zone.
In a statement released by the EU following a short discussion among finance ministers, the Eurogroup backed the candidacy of Luis de Guindos for the position of Vice President of the European Central Bank. After the selection, De Guindos said he would step down from his post as Economy Minister within days.
A number of EU legislators opposed his appointment as ECB Vice-President on worries that the nomination of a politician could impact the independence of ECB, a criticism that was dismissed by De Guindos.
Initially, there were two candidates for the post: De Guindos and Irish central bank governor Philip Lane. Ireland decided to withdraw Lane's name for the position.
Prime News are provided by

Insta

Forex.