Japan Current Account Surplus Falls To Y797.2 Billion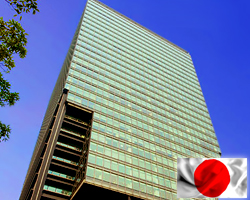 Japan posted a current account surplus of 797.2 billion yen in December, the Ministry of Finance said on Thursday - down 28.5 percent on year.
The headline figure was shy of expectations for a surplus of 1,056.9 billion yen following the 1,347.3 billion yen surplus in November.
The trade balance showed a surplus of 538.9 billion yen, exceeding expectations for 520.4 billion yen and up from 181.0 billion yen in the previous month.
Exports climbed 8.8 percent on year to 7.271 trillion yen, while imports jumped 14.6 percent to 6.732 trillion yen.
The capital account showed a deficit of 18.7 billion yen, while the financial account saw a surplus of 1.885 trillion yen.
The adjusted current account surplus was 1,479.6 billion yen - missing forecasts for 1,660.0 billion yen and down from 1,700.5 billion yen a month earlier.
For all of 2017, the current account surplus was 21.874 trillion yen.
Also on Thursday, the Bank of Japan said that overall bank lending in Japan was up 2.4 percent on year in January, coming in at 523.068 trillion yen.
That follows the 2.5 percent increase in December.
Excluding trusts, bank lending was up an annual 2.3 percent to 454.911 trillion yen following the 2.4 percent gain in the previous month.
Lending from trusts climbed 2.5 percent to 68.157 trillion yen, while lending from foreign banks surged 14.0 percent to 2.433 trillion yen.
News are provided by

Insta

Forex.