Fed's Williams Reiterates Support for December Rate Hike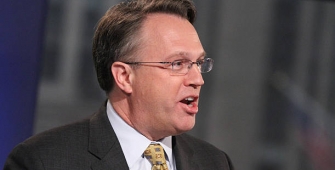 San Francisco Federal Reserve President John Williams restated his view that the U.S. economy has sustained a steady pace of growth that makes it strong enough for the Fed to continue its process of normalizing monetary policy gradually over the next couple of years to around 2.5 percent.
Speaking at the sidelines of a conference, Williams expressed his view that a 'perfectly reasonable' route for policy was one more rate hike this year, and three hikes in the following year.
He also called for his counterparts in other central banks around the world to take advantage of the moment of relative economic calm to reevaluate their strategy to monetary policy. He said that in order to avoid the next recession, global central bankers must take more actions than just lower interest rates.
Williams said central banks will be better able to handle the next economic recession if new approaches which are effective even when many nations are simultaneously limited by the lower bound are developed. He said that alternatives such as negative interest rates, as well as untested tools such as price-level targeting or nominal-income targeting, has significant pros and cons which should be studied and discussed carefully.
Prime News are provided by

Insta

Forex.