Announcement: Moody's: Japan Economic Momentum Building, on the Back of Rising Exports and expected Fiscal Support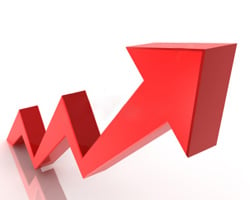 Moody's Japan K.K. has released its latest issue of Inside Japan, which says that the Japanese economy is showing evidence of incremental progress on reflation, after the government's announcement of a fiscal package in August 2016, and the unveiling of the Bank of Japan's yield curve control framework a month later.
Moody's also says that somewhat stronger external demand has augmented the impact of these measures by the Japanese government (A1 stable) and the Bank of Japan.
Further tangible effects will likely materialize in 2017, as the promised fiscal stimulus is fully implemented. Faster economic growth is positive for the sovereign, because it helps to continue stabilizing the country's high public debt burden, its foremost credit weakness.
Moody's "Inside Japan" bi-annual compendium includes recent key research and commentaries published, as well as a list of recent major rating actions in Japan.
Moody's compendium points out that the yen has weakened considerably since September 2016, providing a boost to exports and corporate profitability. The recovery in external demand — consistent with a pick-up in global trade towards the end of 2016 — has amplified the effect of the weaker yen.
Moody's also says that the near-term risks to Japan's growth outlook are broadly balanced. Moody's expects policy stimulus to provide support to the domestic economy, offsetting downside risks related to potentially more protectionist US trade policy.
News are provided by

Insta

Forex.