New Zealand Q Unemployment Rate Dips To 6.2%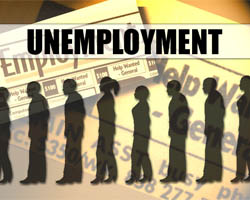 The unemployment rate in New Zealand was 6.2 percent in the first quarter of 2013, Statistics New Zealand said on Thursday.
That handily beat forecasts for 6.8 percent, which would have been unchanged following a revision from 6.9 percent.
The employment change added 38,000 more people or 1.7 percent on quarter and 0.3 percent on year after rising 0.8 percent on quarter and falling 0.7 percent on year in the previous three months. The rise in employment came mainly from full-time employment and was across a range of industries, the bureau said.
"We saw labor market conditions improve over the quarter as employment increased and unemployment fell. This improvement followed a period of weakness over 2012, when employment and labor force participation fell," industry and labor statistics manager Diane Ramsay said. "However, while this is a strong turnaround, the labor market has yet to recover to levels seen at the start of last year."
The participation rate was 67.8 percent, matching forecasts and up from 67.2 percent three months earlier.
The employment rate rose to 63.7 percent in Q1, up from 62.7 percent in the fourth quarter of 2012. The number of people unemployed fell by 15,000 over the quarter. "We usually see actual unemployment rise in March quarters as a result of seasonal factors, such as students entering the job market.
We didn't see this happen this quarter, and this has resulted in a larger than expected seasonally adjusted quarterly fall," Ramsay said. The number of people outside the labor force decreased in the March 2013 quarter.
More Forex News - at instaforex.com